This Summer give your kids A New Skill, A Fit Body, and An Hour of Absolute Fun!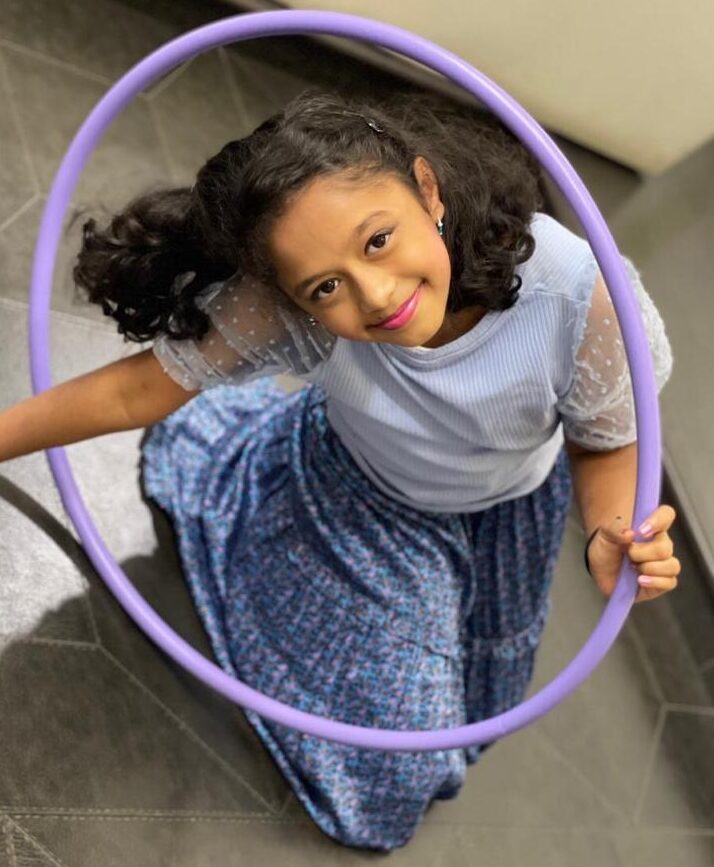 Trusted by over 1500+ Parents,
Worldwide. Since 2020.
hulahoopkids is superb platform for learning varitety techniques of hooping 
It gave scope to my daughter to enhance her dancing skills
Start Your Journey of Hulahoop and Health Life!
Makes Workout Super-Fun
In this technology-driven world, workout is important to keep your body fit. But boring exercises can demotivate you. Hooping fills the gap with lots of fun.
Tunes Body & Mind
Human body & mind often choose different paths and that's where the peace is lost. With Hulahoop, you will learn to be in the present and embrace it.
Builds Agility & Balance
Unlike other activities, Hooping activates muscles in your entire body and with practice strengthens the core and improves body balance.
Happy Faces of Happy Students
We are proud to have 1500+ kids trained in hualhoop